Detalii
When surf and snow converge, the Jones Storm Chaser Splitboard emerges. This Chris Christenson x Jeremy Jones creation sports massive tip rocker, a distinct swallow tail and and a stubby shape that lets you boat through pow like a ship at sea. Combine all that with bamboo sidewall stringers for power-generating arcs and the Jones Storm Chaser Snowboard becomes a fantastic adventure mobile for seeking out the deepest lines the backcountry has to offer.
PRODUCT DETAILS
ROCKER TYPE
Christenson Surf Rocker – Custom tip/tail rocker profile designed by surf shaper Chris Christenson. When you weight the tail of the board the nose ramps out of the snow for insane float on the deepest days.

FLEX
7 – (1 = Soft, 10 = Stiff)
SHAPE
Blunt Nose – "How a board glides in powder, crust, corn or any snow more than an inch deep is dictated by it's front contact point and just past it. Next time you are in soft snow watch how much snow comes over the corner of the nose near the contact point. The billowing snow coming out from behind the tip means you are plowing through it which is obviously slowing you down. By adding a blunt nose you get the float benefits of a much longer nose without the 'snow plow' rounded tip and it's extra swing weight." - Jeremy Jones
CORE
Bamboo Surf Core – Jones's new triple density Bamboo Surf wood core has bamboo stringers positioned in the pocket of the sidecut for better edge response and turn power.
LAMINATES
Biax Fiberglass – A dual-direction, dual-layer, stitched fiberglass laminate that provides a fun, forgiving and snappy ride.
Stainless Steel Reinforcement – Stainless steel plates are embedded into the nose and tail for improved board tip durability.
SIDEWALLS
Recycled ABS Sidewalls – ABS plastic is one of the necessary evils of snowboard production. We improve the sustainability of our snowboards by using only recycled plastic.
BASE
Sintered 9900 Base – Sintered Ultra High Molecular Weight polyethylene with carbon additives
Flip Flop Base – By flip flopping the base graphic colors, P-Tex waste is drastically reduced by increasing the material yield.
EDGES
Inner and Outer Mellow Magne-Traction – Like a serrated knife slicing into the snow, Magne-Traction improves your edge grip by adding multiple contact points along the running length of your board. "Magne-Traction is a critical feature for rockered boards. Rocker improves glide in mixed conditions, but the decreased edge contact makes it harder to really lock into your turns and hold a solid edge. Magne-Traction is crucial to offset the edge drift of rocker." - Jeremy Jones
Oversized Recycled Edges – All Jones boards are made with oversized recycled steel edges for added durability and improved production sustainability.
TOPSHEET
Eco-Plastic Topsheet – Bio-plastic topsheet made from Castor beans. This eco-material is ultralight, chip/scratch resistant and water/snow repellent (snow sticks less to topsheet).
ADDITIONAL FEATURES
Quick Tension Tail – All Jones splitboards (except Discovery Split) now feature a notch cut into the tail of both skis that allows the Quick Tension Tail Clip fastener to simply slide into the notch and secure the skin.

Karakoram Ultra Clips – New ULTRA clips are lower profile, stronger and increase compression between board halves.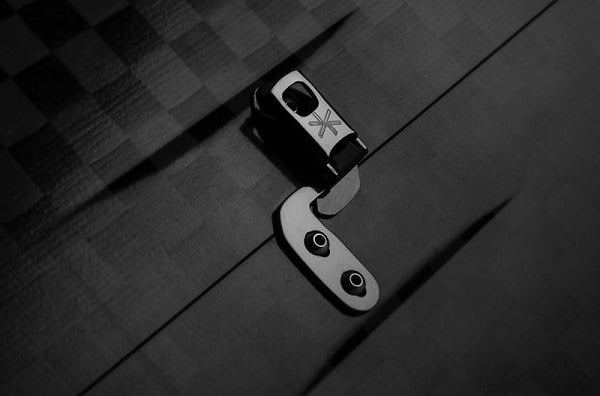 Bolt-Less Bridge – Eliminates split clip attachment hardware from the base of the board by re-profiling the wood core at the clips. The wood core under the clips is thicker providing better torsional stiffness and a more powerful connection at the split clips.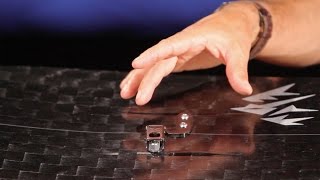 Wend Natural Wax – Jones boards are ready to shred straight out of the shop and are factory waxed with WEND natural wax.
Factory Tuned – All Jones snowboards are factory de-tuned at the tip and tail so you can go right from the shop to the mountain.
SPECS
Specificațiile Produsului
| | |
| --- | --- |
| Lungime | 147 |
| Tip placa | All-mountain |
| Profil | Rocker |
| Latime | Normala |
| Rigiditate | 7-10 |
| Tip produs | Produse noi |
Opinia dumnevoastră despre produs