Legaturi Snowboard Flow NX2 Black
Are you needing to replace those mangled bindings tucked away in your garage? Look no further than the Flow NX2 Fusion Snowboard Bindings. With precision engineering and refined technology, this stiffer rear-entry binding will give you versatility on the hill. The Aluminum Alloy Rockered baseplate is the most reactive and stiff baseplate in Flow s repertoire and combined with the OC Kush Base & Heel-Pad will provide stability, comfort, and response.
Flex
Stiff Flex – 8 (1-10 Rating System)
Baseplate
Aluminum Alloy Rockered – Unique for the NX2 this is the stiffest and most responsive baseplate Flow designs.

Highback
Glass-Filled Nylon Modback – The modular hibacks separate the lower and upper zones for targeted strength, support, and flex. The Glass-Filled Nylon offers a lively and fun feel. In the NX2 model the lower zone automatically triggers Active Strap Technology.
Dual-Entry Versatility – The reclining hiback is a pivotal part for the fastest Dual-Entry.
Reclining Hiback – When you open the reclining highback, a simple system actively lifts up the strap, and this same system tightens the strap automatically when you close the hiback.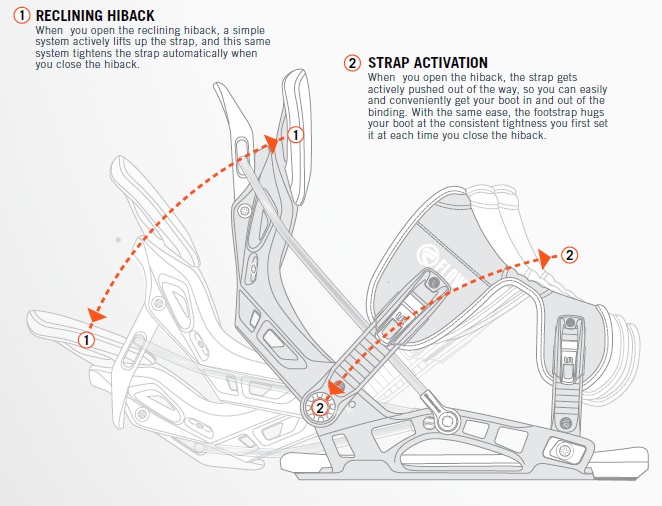 Straps
PowerStrap – These straps cover a larger area of your mid-foot and connect the ankle and toe zones for a more convenient, comfortable, and more powerful riding experience.
Fusion PowerStrap – A 3-D shaped PowerStrap fuses the ankle and toe zones over the mid-foot, and is padded for a comfortable form-fit to your boot. This PowerStrap provides maximum support and energy transmission.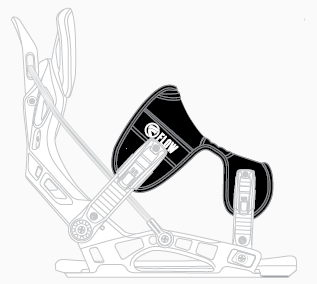 Active Strap Technology – Dual-Entry has never been more convenient without sacrificing the superior performance, comfort and power transmission that Flow bindings are famous for. With our revolutionary Active Strap Technology, the strap automatically lifts up when you open the reclining highback and actively tightens again when you close the highback. AST reduces friction and creates more room so that getting in and out of your binding is faster and easier than ever.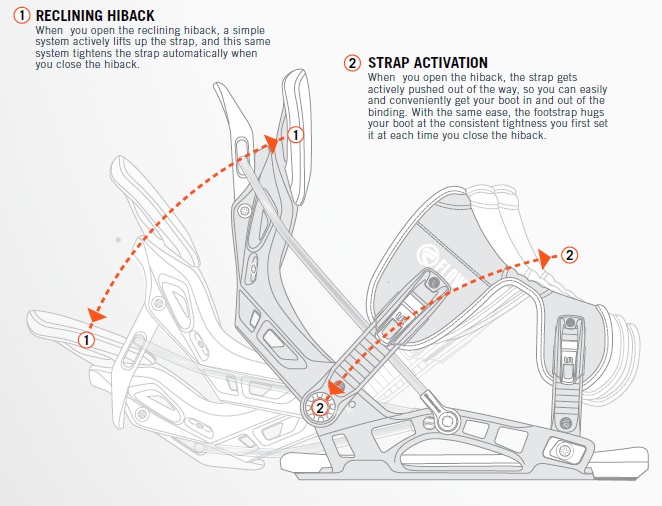 Buckles
Aluminum LSR Locking Slap Ratchet – Buckles that give you the option to easily get in and out of Flow bindings any way you want. The aluminum design reduces friction and weight.
Additional Features
Aluminum 5mm offset Multidisk – 4HP + 3HP + M6-Channel
OC-Kush Base & Heel-Pad – This cushioning dampens landings and absorbs chatter. Featured on the NX2 series, this OC-Kush basepad fits perfectly to the rockered baseplate shape for efficient energy transfer.
Mai multe informatii

| | |
| --- | --- |
| Tip produs | New Products |
| Disk | Classic |
| Strap | FASTEC |