Placa Snowboard Arbor Element Black Camber 2019 166w
PRET RETAIL: 2300 LEI
TEST BOARD!
(Aceasta placa a fost folosita intr-un centru de test din Austria, are mici defecte estetice, zgarieturi superficiale,insa nimic care sa afecteze performantele, pozele sunt reale si placa este in stare perfecta de functionare!)
GARANTIE ARBOR: Decembrie 2021 https://www.arborcollective.com/pages/warranty
SKU
Placa Snowboard Arbor Element Black Camber 2019 166w
Discount
1.495,00 RON
Regular Price
2.300,00 RON
At the core of Arbor s lineup, the Arbor Element Black Camber Snowboard is among the most influential. With a tough as nails construction and a directional twin shape, the Element Black will show up everyday and keep coming back for more years down the road. Combining heavy hitting all-mountain performance with a beautiful hand dyed ash wood topsheet, it is no surprise why the ArborElement Black Camber Snowboard is the pride and joy of so many riders.
Rocker Type
The System Camber – Arbor's Camber profile has a poppy ride with crisp, fully engaged performance. The parabolic camber has uprise fenders to help to keep the outside contact points from digging into the snow, thus creating a cleaner, less-catchy board. Uprise Fenders – Pull the contact zones off the snow with angled 3° risers on all Camber System designs.

Shape
Grip-Tech – A tri-radial sidecut design that is not "blended." Natural shaping intersections, that in the past were eliminated, have been transformed into heel and toe contact points that provide a direct, more ergonomic way to grip the snow when additional control is needed.

Knucklehead Tip – Peak to parking lot with extra punch for powder.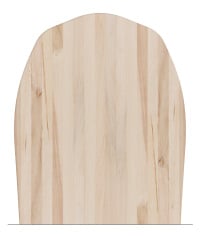 Mountain Twin – A shorter tail than nose gives this board a slightly setback feeling keeping the board on top of the snow and perfect starting point for progression.
Core
Single Malt Core LT – Arbor's standard wood core, made from 100% sustainably grown poplar for highly reliable return and long-lasting durability.
Laminates
Mixed Glassing – A triax over biax lay-up that's best for versatility: pow, backcountry, groomers, jumps and more.
Sidewalls
360° Rails – A 360°, fully wrapped sidewall that eliminates the need for tip fill, while effectively tying the whole snowboard together. A technology that delivers incredibly tight tolerances for improved board life and durability.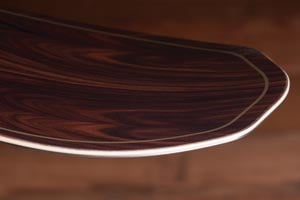 Base
Extruded Base – A tough, user-friendly extruded base that delivers lighter-weight performance.
Topsheet
Hand Dyed Ash Power Ply – The Power Ply works like an added layer of fiberglass. During construction, the natural wood or bamboo fibers are turned into a composite layer inside the board.
More Information

| | |
| --- | --- |
| Lungime | 166w |
| Tip placa | All-mountain |
| Profil | Traditional Camber |
| Latime | Lata |
| Rigiditate | 4-6 |
| Tip produs | Produse test |