Placa Snowboard Arbor Foundation 2019 155
PRET RETAIL: 1800 LEI
TEST BOARD!
(Aceasta placa a fost folosita intr-un centru de test din Austria, are mici defecte estetice, zgarieturi superficiale,insa nimic care sa afecteze performantele, pozele sunt reale si placa este in stare perfecta de functionare!)
GARANTIE ARBOR: Decembrie 2021 https://www.arborcollective.com/pages/warranty
SKU
Placa Snowboard Arbor Foundation 2019 155
Pret Redus
1.440,00 RON
Pret standard
1.800,00 RON
Life long passions usually start with deep roots. So feed your passion with the Arbor Foundation Snowboard. This forgiving all-mountain board eats up chunder and rails corners thanks to a full poplar wood core, poppy rocker profile and progressive Spoonhead tips. Strap up with a board that lets you focus on riding just about anywhere with the progression-friendly Arbor Foundation Snowboard.
Rocker Type
Shape
Grip-Tech – A tri-radial sidecut design that is not "blended." Natural shaping intersections, that in the past were eliminated, have been transformed into heel and toe contact points that provide a direct, more ergonomic way to grip the snow when additional control is needed.

Spoonhead Tip – All-mountain function in a range of snow conditions.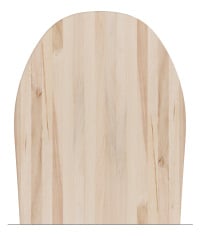 Mountain Twin – A shorter tail than nose gives this board a slightly setback feeling keeping the board on top of the snow and perfect starting point for progression.
Core
Single Malt Core – Arbor's standard wood core, made from 100% sustainably grown poplar for highly reliable return and long-lasting durability.
Laminates
Biax Glassing – A biax over biax lay-up that's designed for park and street inspired all-mountain riding. Also creates a good platform for learning.
Sidewalls
360° Rails – A 360°, fully wrapped sidewall that eliminates the need for tip fill, while effectively tying the whole snowboard together. A technology that delivers incredibly tight tolerances for improved board life and durability.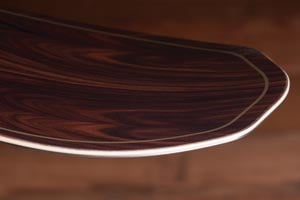 Base
Extruded Base – A tough, user-friendly extruded base that delivers lighter-weight performance.
Topsheet
See-Through Windows in Topsheet and Base
Mai multe informatii

| | |
| --- | --- |
| Lungime | 155 |
| Tip placa | All-mountain |
| Profil | Rocker |
| Latime | Normala |
| Rigiditate | 4-6 |
| Tip produs | Produse test |